AN 'ON FARM' DINING EXPERIENCE
VACCINATIONS REQUIRED

We are excited to be opening our doors to welcome you back. 

Reservations are now being taken for the 2021 season.  Our Chef, Eddie, and waitstaff are eager to share those special Saturday nights once again.  
FULL – September 25th: Chicken Parmesan or Italian Baked Haddock Join the wait list

FULL October 2nd – Beef Wellington or Mixed Fresh Seafood Zuppa

FULL October 9th – Grilled Marinated Venison Loin w/ Black Forest Mushroom Gravy or Salmon w/ creamy lemon caper sauce

FULL October 16th –  Grilled Lamb Loin Chops or Crispy Roast 1/2 Duck or Haddock w/ creamy crab & wine bisque

FULL October 23rd – Roast Tenderloin of Beef au Poivre or Halibut w/ lemon caper Sauce

October 30th – Ossobuco (Veal Shanks) or Haddock w/ lobster Sauce

'Contact' to join our Newsletter and farm updates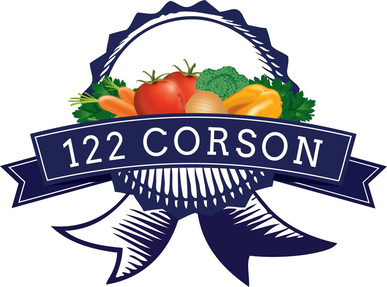 122 Corson is an exceptional 'on farm' dining experience located off the beaten path in rural Mercer, Maine. Visitors enjoy an intimate and 
relaxing atmosphere
 and farm-to-table cuisine made with the best possible local ingredients. Much of the menu's food is grown just feet away from the kitchen on pristine Blue Ribbon Farm. Scenery while dining is spectacular with broad views of Maine's Western Mountains region. Guests are warmly greeted by Owners, Bob & Mary Burr. 122 Corson celebrates the European tradition that a meal is about community and the simple pleasures of life.
Thank you…
Thank you both  and the staff for another wonderful evening.  –Steve
for such a wonderful night! Every aspect of it was a delight. The sumptuous meal, a beautiful venue with a breathtaking view, and such warm and welcoming hosts. A perfect way to spend our anniversary. Simply can't wait to come back!
— Christy
Excellent food…
but more important are the people and setting. The building sits on a ridge that overlooks Mt Blue and Saddleback. The view is wonderful with the evening colors. The owners are gracious and extremely friendly. The staff deserves accolades from ease of service and knowledge of individual needs. And the food is superb. Thank you Mary and Bob!
— Martha
When's the last time…
a meal was more than a meal…it was an experience?! Last night 122 Corson provided us the venue, the delicious & beautifully presented meal, a country meets modern atmosphere, delightful staff smiles & conversation and an "on queue" sunset…what a nice memory!
— Maria
Outstanding…
dining experience, Bob and Mary! The food was incredible! Portions were enough to satisfy even a big eater like me! The atmosphere was relaxing on a snowy night and we had a wonderful time! We'll be back!
— Jack
Tonight…
the meat entree was exquisite with sirloin tip with béarnaise sauce like I've never had before. Tender but also very flavorful. Mary and Bob know how to put together a memorable dinner. Always looking forward to the next time!
— Joy
Maine Night…
a dining experience like no other! Thank you all for the effort to create such dining decadence.
—Cricket